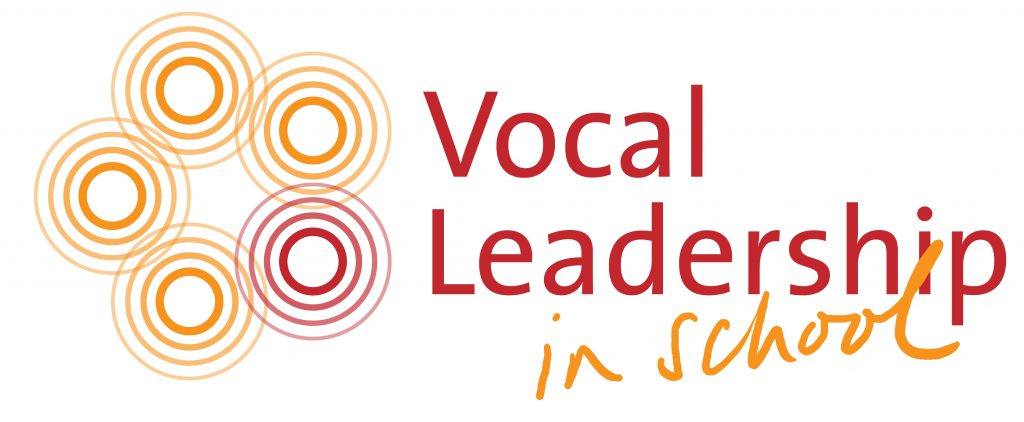 NEW: a special course for music teachers: 'Vocal Leadership in school'. You will learn how to apply the Vocal Leadership methods in your classroom! If you are ready for innovative, inspiring methods to activate your students, break the ice, train their skills and creativity and have them sing with all their heart – now is the time for you to join our program!
Why Vocal Leadership in School?
Vocal Leadership in School will stimulate shared leadership and initiative and provide a safe learning environment. It will also provide a clear framework for creation of new (vocal) music and stimulate the students' ownership of the process and musical outcome. In addition to the musical goals, the course will improve the self-esteem and creativity of the kids in your classroom.
When you are a 'VL in School' student, you will get a chance to exchange ideas and repertoire with fellow students and teachers. You will also get individual feedback and coaching, using video material from your classroom.
Our methods can be used in combination with any style of (vocal) music.
Main teachers are Rohan Poldervaart, Mathieu Vulto and Merel Martens. Additionally there are auxiliary and guest teachers like Signe Sørensen and Line Groth. You will have classes in 'Vocal Leadership in School', piano, voice, arranging, ear training and "move & groove". Within the main subject curriculum we will provide games, tools and methods with a focus on didactical and pedagogical work.
Who?
Target group: professional music teachers in primary and secondary schools (4-18 yr) and students who are currently studying 'Music Education'.
After completion of the course you will receive two certificates; 'Vocal Leadership, module 1' and 'Vocal Leadership in School'.
When?
The classes of our combination package 'Module 1 + VL in School' take place in six weekends, combined with the other Vocal Leadership program. The first three weekends are identical to module 1 of Vocal Leadership. The remaining three weekends are specifically developed for 'Vocal Leadership in School'.
The combination 'Module 1 + VL in School' will start every semester from September 2019 on. Students who already completed module 1 of Vocal Leadership may apply for the module 'Vocal Leadership in School' directly. This module will start in January 2020.
There is no audition required. A Bachelor of Music in Music Education or Propedeuse (first year transcript) is needed. For any questions, please contact us here.
For prices and dates, check 'Dates, deadlines and costs', on this website.
Application through the application form on www.vocalleadership.nl/contact.