Merel Martens
After two bachelor's degrees in Music Teaching and Choir Leading Pop & Jazz, Merel received a Master's degree in 'Vocal Leadership' from RAMA in May 2015. Merel's name is connected to the award winning vocal groups Pitch Control, MAZE, The Junction, Dutch Organic Choir and VOÏSZ Vocal Projects, all located in the Netherlands.  
Glenn Liebaut
As an all round percussionist, Glenn always combined world percussion with his Bachelor and Master studies off classical percussion at the Conservatory of Amsterdam. Since his study he has been active as a freelance percussionist in a diversity of classical orchestra's, ensembles and percussion bands. In his master research he specialized in inner and outer rhythm, how to lead and follow puls and rhythm. On the educational field he developed the project 'Doe je ritmix', rhythm and movement as a base for music education.
Marlou Vriens
Marlou's methodology is about Vocal Integration, awareness, skill and musicality. She also runs girls choir Out of the Blue (Gouda). Marlou also composes for choir, theatre and dance performance. Her last piece was nominated for the Årets Reumert awards (Denmark). With her band Marlou she released her debut album Long way home, which was well reviewed in OOR magazine.
                                     Line Groth Riis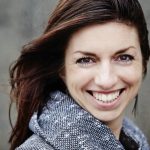 Line Groth is known for her great arrangements for the world famous Danish choir, Vocal Line. She's a Singer, arranger and composer in the vocal group Postyr (DK). Line holds a Master's degree in Singing and Choir Conducting from The Royal Academy of Music, Aarhus. She has been teaching choirs, singers and conductors all over Europe, in the US, Israel, Greenland and Taiwan for over a decade.
Mathieu Vulto
Mathieu Vulto is specialist in music education at primary schools, choir conductor, jazz singer (scat) and freelance jazz flugelhorn player. He graduated in the separate bachelors Wind and Brass Band Conducting (HaFaBra), Classical Flugelhorn and Music Education at the academy of music in Alkmaar and Amsterdam.
Recently he graduated for his master's degree (MMus) in Innovative Choir Conducting at the Royal Academy of Music in Aalborg, Denmark. He gives lectures as a guest teacher in music education around the country and beyond and is lecturer at Stenden University. Mathieu developed his own philosophy in music education, called Co-Creative Classrooms.
Freek Koopmans
After bachelor's degrees in both elementary education and music education, Freek started working as a drummer for Percossa and Lieve Bertha. With these two bands he's currently touring in- and outside the Netherlands. Additionally, Freek is still a music teacher in elementary school and one of the writers/editor of the music method 'Metropole op school' for the Metropole Orchestra.
Jasper van Oerle
During his studies in Music Teaching (BA) and Music Theory (MA), Jasper has developed a great passion for vocal jazz and pop. He is the conductor of the Dutch Jazz Choir, bass vocalist of Touché and bass/beatboxer of The Junction. Furthermore, Jasper teaches music theory and ear training at the Music Teacher's Academy of the Conservatory of Amsterdam.
Rohan Poldervaart
Rohan Poldervaart has finished his master degrees at the Conservatory of Aalborg (DK) as a choir conductor. At the moment he is the conductor of Vocalgroup the BasZment and he combines this with an artistic director role from Vocal Statements. The arts and culture education in general, becomes more and more a focus on how to implement Vocal Leadership inside a schoolcontext. Goal is to emphasize the relevance of music and singing in education.
Jesper Holm
Jesper Holm is the conductor and arranger for the outstanding vocal jazz group Touché. He is an experienced and passionate vocal jazz enthusiast. Jesper also teaches conducting and Vocal Leadership at RAMA Vocal Center.
Peder Karlsson
As a founding member of the Swedish a cappella group The Real Group 1984-2010, Peder performed over 2000 concerts all over the world and recorded 16 albums. Between 2011 and 2014, Peder was musical director of the vocal group Perpetuum Jazzile, Slovenia. Since January 2015, Peder also teaches Vocal Leadership at RAMA. In January 2016, he became 'Honorary Professor'.
Signe Sørensen
Signe Sørensen is the former artistic leader of Europe's perhaps most innovative contemporary youth choir: The Girls Choir of Mariagerfjord. Signe has received two Danish prices for the choir's extraordinary work, and she is recognized around the world for her innovative teaching methods and way of communicating with the young singers. With a big "No!" to discipline, and a warm "Welcome!" to responsibility, she has made young singers shine!
                                       James Rose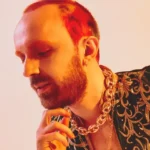 James is an international vocal group educator, lending their expertise worldwide to spaces such as A Cappella Academy, Guildhall School of Music, and the City of Basel Music Academy. James is a veteran performer of a cappella, touring worldwide with acclaimed internet sensation group, 'Accent'. James is also a contributing arranger for prominent groups, choirs and bands, including The Real Group, Voces8, Naturally 7, The Swingle Singers and Rajaton.
Axel Blom
Axel Blom started accompanying choirs on piano at the age of 16 and won the Royal Conservatory Prize for Young Composers at the age of 18. He studied Music in Education at the Utrecht Conservatory and has played piano and keyboards in various formations, including the Amsterdam Funk Orchestra and piano accompaniment at Vocalgroup The Baszment. In addition to the piano, he has worked in recent years as a producer for mainly vocal music.
Syd Horster
At primary school it quickly became clear that music would be the path Syd had to take. He has been playing the piano since he was 7 years old and started to explore singing when he was at the 'Havo for Music and Dance'. Today making music, educating and inspiring people is what makes Syd happy.
Jeroen Zijp
Jeroen studied at HKU and has a Bachelor's degree in Composition and Music Production. After this study Jeroen has composed for various music theater shows. By combining modern and contemporary technology with choir singing, Jeroen creates a new fresh sound. With his broad knowledge and innovative ideas, he takes the concept of choral music into the 21st century. The use of technology to deepen choral singing is a relatively new trend, in which Jeroen can be seen as a real trendsetter.
Stephanie Kramer
Stephanie Kramer is an expert in creating and guiding vocal improvisation in the classroom and expanding the student's musical comfort zone. Stephanie finished her Masters's degree in Rotterdam and is specialized in working with children and youngsters in primary and
secondary school. Stephanie in known for her methodology as described in her book 'De muzikale speeltuin' and gives workshops to music teachers in the Netherlands and Belgium. Stephanie is also active as a singer, choir leader, music teacher, coach and cultural entrepreneur.